Striking Black Engagement Rings
Black engagement rings are not the traditional type of rings that many people buy when making a proposal to their partner. However, for couples that are looking a ring that sets them apart from others, these black rings are very ideal. These rings can be worn by women and men as long as the design chosen matches their personal taste and style. The most popular rings of this type are engagement rings with black diamonds which are dramatic in appearance and very valuable as well. Most times, these engagement rings can be bought from a variety of jewelry stores that have a wide collection on sale.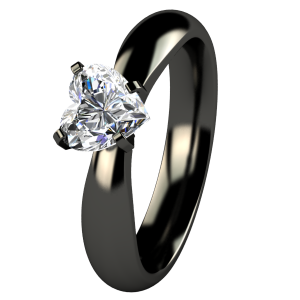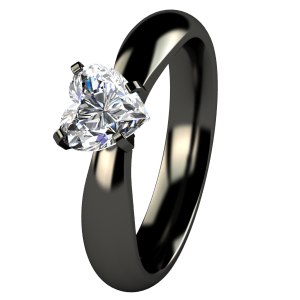 Although a black diamond ring used for an engagement are said to be "black", this is not the case as the diamond is opaque and is enhanced to bring out the visible solid color. These rings do not refract any light because of their color but have a natural shine which makes the attractive. When shopping for black engagement rings, it is important to make a purchase from a jewelry store that has a good reputation. It is also vital to browse through reviews of an online store to know whether the engagement rings they are selling are genuine.
What to Consider When Buying Black Engagement Rings
Even after making the decision to buy black engagement rings, it is important to have some sort of guideline that will assist you in selecting the best one. Some of the factors that need to be considered when buying these exotic engagement rings are: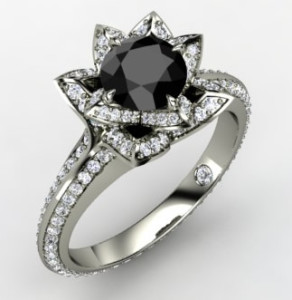 These engagement rings are much more affordable than the conventional ones that have white diamonds as part of their design. However, the price of the rings can differ because of the materials used in its construction such as the metal band or the size of the diamond that is placed on its setting. It is therefore important to look through different online jewelry stores to find the best price without compromising on the quality of the ring.
Most black rings that are used for an engagement are very strong and have a long lifespan as long as they are well maintained. For example, black titanium engagement rings are quite popular because they are not easily damaged and the metal can hide scratches quite well thereby leaving them looking as good as new. Even so, rings with black diamonds can also be worn on a daily basis with no worry that they will chip.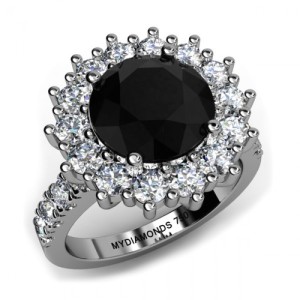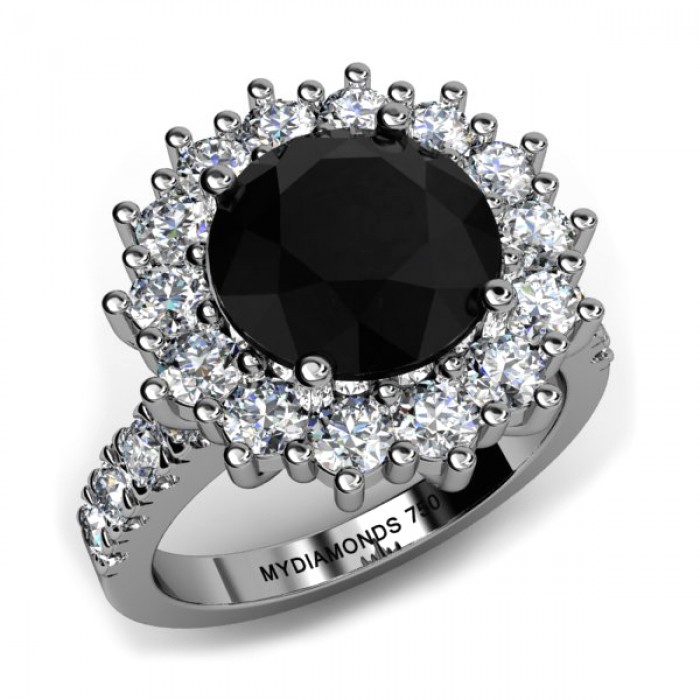 If you are interested in buying an engagement ring made of black diamonds, then you have a wide range to choose from because they are available in different cuts. However, the best diamond cuts are princess, round and oval which display the black color of the precious stone much better than the others. However, selecting an alternative cut from the three is still allowed even though the deep color may not be displayed well.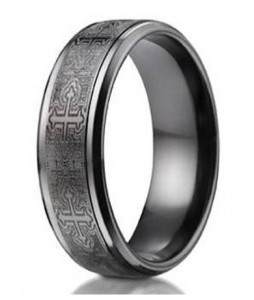 The style of the engagement ring in black color should also be considered as they are some designed for man and others for women. Most times, black engagement rings for men have a masculine style and may lack any precious stone in the overall design. Furthermore, the metals used in their design are usually much stronger and can include titanium or even platinum.
Black is In
All in all, black rings used for engagement are appropriate for women that exude a lot of confidence and are willing to display their love through the ornament on their finger. These rings may be look odd at first but investing in them is the best thing for an adventurous couple.