Nice Wedding Jewelry Pieces
Your wedding day is a very special and regardless how the future will turn out to be, your wedding jewelry has to be just as special. When of course most people will be awed by the dazzling beauty of your wedding ring, you should also pay attention to your other wedding jewelries. You might also want to select wedding jewelry sets matching your ring, dress and hairstyle. Here, you will find out how to pick the perfect wedding jewelry for your special day.

Picking Your Provider
To select the perfect wedding jewelry, you must first select a reputed jewelry shop. Do not wonder why it should be a reputed one because they always promise the best wedding jewelry for brides. Other than that, you can also trust them to provide you with bridesmaid wedding jewelry that matches your own jewelry sets but do not outshine them. Therefore, before you can select a provider, you need to know the answers of the following questions.
Precisely, if possible, how many weddings as well as engagement ceremonies they have provided or designed jewelries?
Ask for evidence against their claims.
Inquire about their style and design technique, that is, what they focus on. Are they reputed for their traditional design or contemporary?
Are they capable of imitating the design of any jewelry worn by a famous entertainer? If so, then check how many times they have accomplished until now.
Check how they charge as well as their pricing policy. In addition, see if they offer any discounts.
What are their cancellation policies?
Even if you do not have any intention, ask if they rent jewelry for weddings. If yes, then ask about their policies.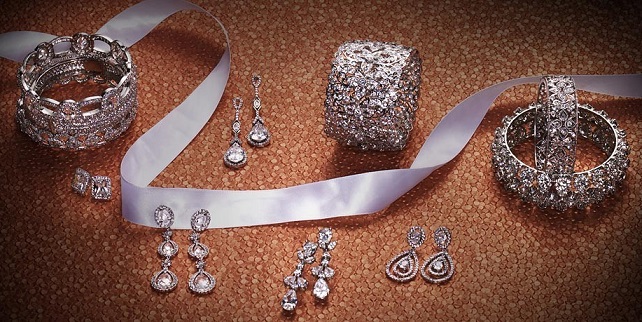 Note that you need to worry about the above section only if you are buying new jewelries, not if you are planning to wear family heirlooms. Some grooms have family engagement or wedding rings given by their mothers to give to their brides-to-be like a black diamond ring.

Selecting Your Wedding Jewelry
Regardless if your jewelries are new or old, you should follow the following guideline while picking your jewelry for your wedding.
First, your necklace must be in harmony with your dress cut. If you have a strapless bodice, then go for pearl or rhinestone choker. If you have a sweetheart or V neckline, then choose a diamond solitaire.
Your jewelry gemstones should match with those of your dress and headpiece. Pearl is good with beading whereas zirconia and diamond work great with crystals and sequins.
If you are planning to wear long, plain gloves, then consider wearing a tennis bracelet. If you are planning to keep your wrist bare, then consider pearl or rhinestone cuff.
The last piece you must pick is your earrings. You must pick this piece as the last one because it must match your hairstyle, necklace and headpiece. Chunky earrings with a drop look are perfect if you are planning an upswept hairstyle. On the other hand, small bejeweled hoops as well as simple studs go well with dramatic necklace, decorative veil, and tiara.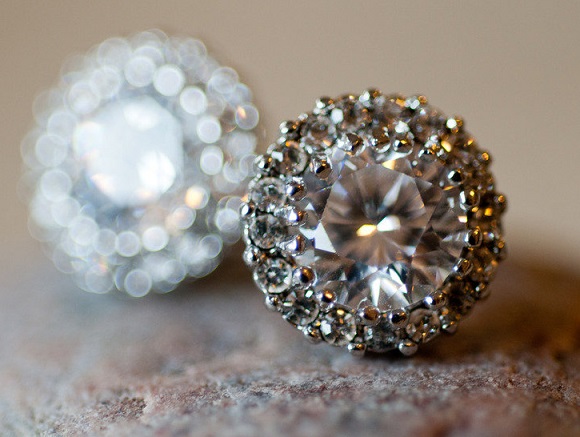 Of course, you do not need to be too confused about the whole process. If you pick a good provider, then they could help you with your jewelry planning. In addition, do not forget to check out their couples jewelry collection.