How to Buy Square Engagement Rings
So you have finally found the "one" and now ready to ask her to tie the knot. Obviously, for this special moment, you will need the most important thing – the engagement ring. While there are numerous selections on rings out there, you don't have to feel pressured or overwhelmed with choosing the perfect ring. Since you only want what's the best for your girlfriend, why not opt for the most renowned options like square engagement rings? In this manner, you'll not only make her feel special, but will also allow her to proudly show off the ring to her family and friends.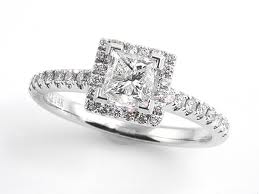 About Square Engagement Rings
Also known as princess cut diamond rings, square engagement bands are the second most popular cut in the world; as far as diamond is concerned. However, in some cases, these rings do not only come in square shapes, but in rectangular forms as well. You'll know that a diamond has a princess cut when it resembles the shape of an inverted pyramid with sides that are designed in a beveled manner.
Primarily created in the year 1960 by Israel Itzkowitz and Betzalel Ambar, princess cut rings are known to have a unique faceted cut that displays almost the same brilliance as that of a round brilliant cut diamond. When struck by light, the gemstone bounces the highest degree of light; just like the round cut rings. Formerly named as Barion cut, the diamond was renamed as princess cut as it gained popularity in the jewelry market.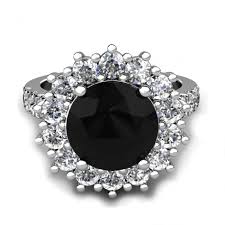 Square Engagement Ring Buying Guide
Unlike Asscher cut and emerald cut diamonds, a princess cut ring is more forgiving; as far as diamond weaknesses and flaws are concerned. So, for you to easily find the finest square engagement rings, this article has listed a number of minimum standards that you can use as a basis when choosing one. Acceptable qualities of square cut engagement rings include the following:
Cut – Look at the ring's cut closely. Make sure that it is rated very good or 59-74 in figures.
Color – In terms of color, the diamond should be graded at least with a G rating, excellent, or colorless, to put it simply.
Clarity – Ideally, the diamond should be rated with VS2; or nicely clear in layman's terms.
Table – The table width should be at least 58%.
Depth Percentage – The percentage should be the same as the percentage of the table width.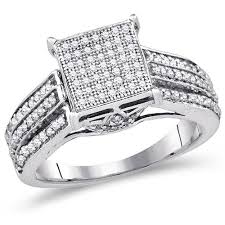 For those who are running low on budget, these standards should find you cheaper square engagement rings for women:
Cut – A rating of good or at least 56 for a diamond would suffice.
Color – A grade of at least I or faint is acceptable.
Clarity – A grade of SI2 or very good can give you acceptable diamond clarity.
Table – Should be at least 53%.
Additional Purchasing Tips
Because a princess cut diamond, even those in the famous black diamond ring and vintage square engagement rings, has a four-sided shape, it is wise to keep in mind that you have to select the one that comes with a four-prong setting. By doing so, you can be assured that the diamond will not fall off over time, especially when it was hit by a sudden impact. And since princess cut diamonds are prone to certain flaws like extra facets and inclusions as well as natural flaws, this kind of setting will effectively hide them; hence the ring will look more aesthetically pleasing in the long run.