Colored Engagement Rings
Diamonds are believed to be a girl's best friend. Its clear sparkling color makes every woman squirm with excitement upon laying eyes on it. Diamonds are the most popular gems in making engagement rings. They are the most advertised and swooned by media. Although diamonds are the most popular and most valued of all engagement rings, there are other options that women also go gaga over with. Colored engagement rings are equally sought after as with the popular highly commercialized diamond rings.
Colored Rings
When looking for unique engagement rings other than diamonds, you may want to look at colored engagement rings. These colored rings have gemstones that are equally valuable as well. If you know that your girl has a bubbly and cheerful personality, colored engagement rings are perfect to match your happy disposition in life.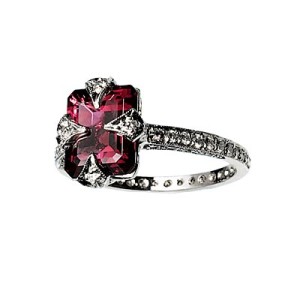 Black Diamond
Black is a color of sophistication and mysteriousness. If you want to give your girlfriend a unique diamond ring, you might want to consider giving her black diamond ring. A colored diamond would be an exceptional choice for a wedding proposal. Aside from this color, another dark color for a ring gemstone is champagne colored engagement rings. These dark colored engagement rings would bring out a different aura to the hands that wear it.
Red Ruby
Ruby has a luscious pink to red-blood color gemstone. Red is color of passion, energy and action. Considering unique colored engagement rings such as ruby rings will evoke feelings of power of a life force. If your girl loves the color red or has the personality of a passionate person over things they love, then the ruby engagement ring is the perfect fit to give your fiancé during the wedding proposal.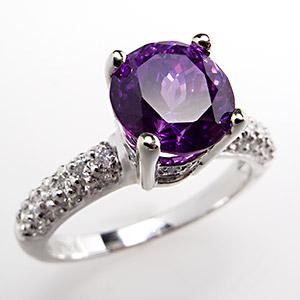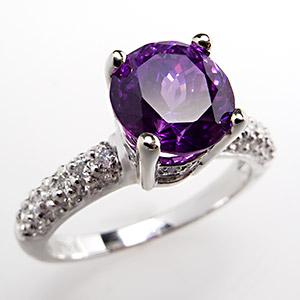 Blue Sapphire
Blue is a color of tranquility and stability. Sapphire ring has made popular by Princess Diana's legendary blue sapphire ring that has been passed on to Kate Middleton as engagement ring from William. It is the perfect gemstone to give your girlfriend who loves the color blue or has the admiration for royalty gemstones associated with Sapphire.
Multi-Colored Rings
If you think that your girlfriend has a colorful personality and you think that a colorful engagement ring suits her, then you are definitely in for multi colored engagement rings.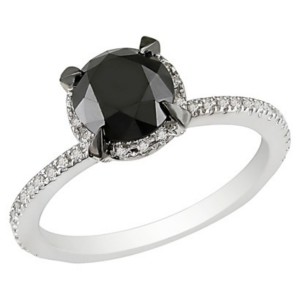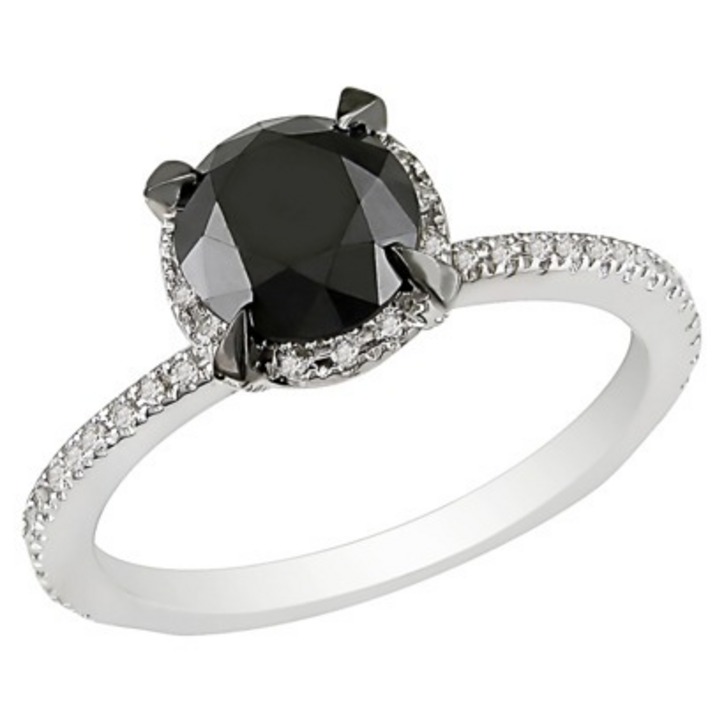 This type of ring has different gemstones to create a rainbow colored ensemble. Ruby, Sapphire, Emerald, Amethyst, Quartz and other stones are combined in one ring that gives off a sparkling result. Opal is a gemstone that also displays multi-color effect. Other engagement rings are embedded with premier synthetic stones to create that perfect shimmer collage of colorful gemstones.
When choosing which unique engagement ring you want to buy for your girl, the first thing you must consider is what type of personality she has. The perfect ring is something that complements her style and preference. If you are not sure and not confident that you would pick out the right ring, it is better to ask and discuss with her your plans; that is if she is the diplomatic type.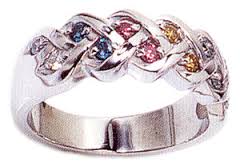 But if she is the kind who loves surprises, then you better step up your game and start observing her and the way she chooses things. Ask her friends and family for opinion on which type of ring would she love to have. It is better be safe than sorry. She will appreciate all the effort you have done when she finds out later that the wedding proposal involved all who are dearest to her.
The engagement ring can sometimes be a form of investment especially when you invest on quality. It is just right to do your homework first before delving into the first ring you see in the jewelry shop.