Rare and Special Rose Gold Engagement Rings
Gold rings are enduring. Therefore, presenting the woman of your dreams with one will let her know how much you treasure her enduring love. But don't just give her a golden ring. Consider rose gold engagement rings and buy her one.
Why rose gold?
There is an undeniable sentimentality that comes with the sight of a rose gold ring and the sight of falling starts at night. Each of these priceless sights blaze and shimmer memories that make love worth and dying for. But only one of the two sights never fades away; the rose gold engagement ring. It is always a constant reminder as to how you revere the person you hold most dear. The pink tone makes it even more alluring, something that is certainly alien with the common black diamond ring.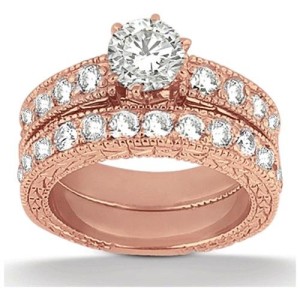 How rose gold is formed
Pure or rather fine gold is way too soft to be effectively moulded into jewelry. That is why other metals have to be blended with rose gold to add strength and durability. Some of these common metals include:
Nickel
Silver
Copper
Palladium
It is the proportions of these metals that result in the exact shade of the gold; light pink. The chemistry behind all these is simple. Copper's natural color is deep burnished red; diluting it with an alloy of silver and gold results in an alluring pink tinge.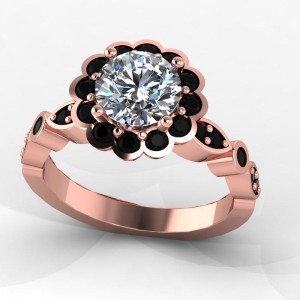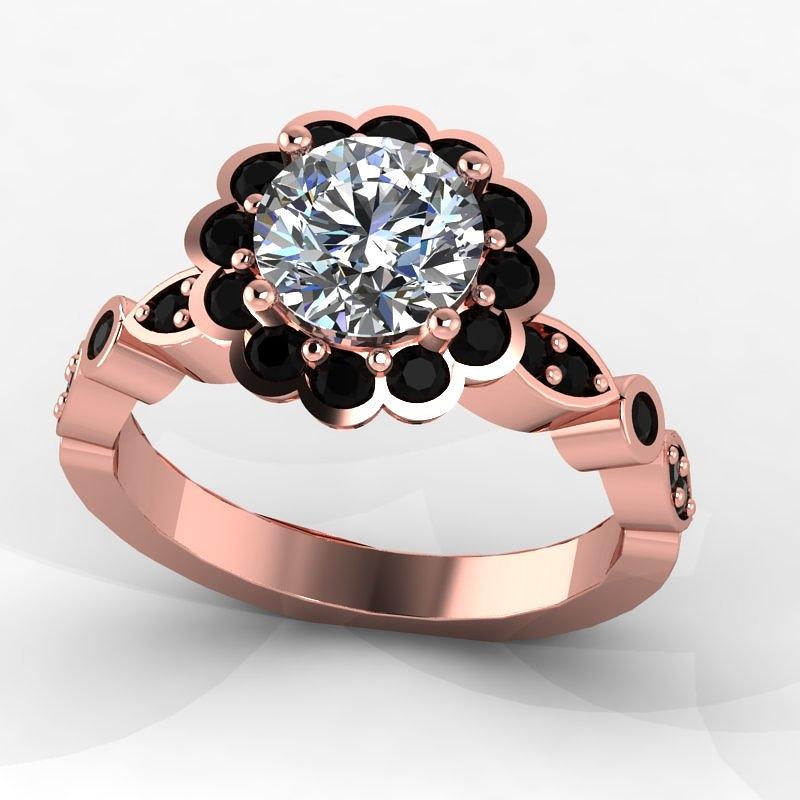 Styles of rose gold wedding and engagement rings
The stunning beauty of rose gold is an intricate contrast to traditional gems and metals. This makes it ideal for multi tone rings. Some of the most common rose gold engagement rings include:
Celtic Rose Gold Rings

– They boast of stunning patters and knots. They effortlessly contrast with other metals to form multi tone engagement rings with charming hues.

Filigree Rings

– They feature

subtle pink hues

, delicate designs and extremely romantic accents.

Inlaid Rose Gold Rings

– They are widely known for subtle contrasts and unique color combinations.

Claddagh Rose Gold Rings

– Red, pink or rose is used for the symbolic heart in this design to highlight its love connotation.

Mokume Gane Rose Gold Rings

– The design blends different metals to create exquisite patterns and knits in mokume gane.
Finding unique rose gold rings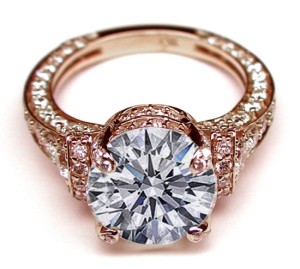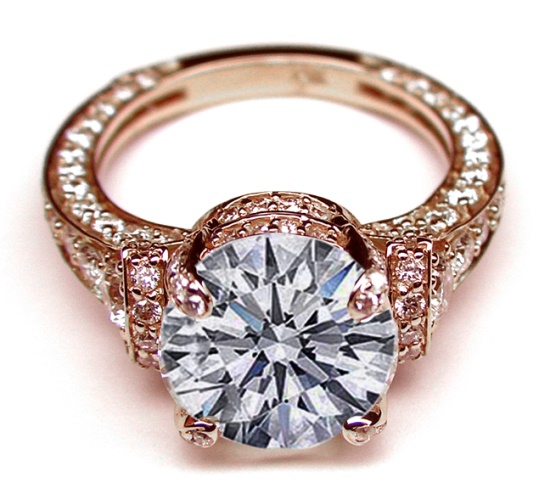 Rose gold is extremely rare. This should not worry you because world class ring designers are now shifting their attention toward unusual gems and metals. That said, choose independent jewelers when shopping for unique rose gold rings. They are more likely to offer unique designs.
Another great option to consider when looking for rose gold diamond engagement rings is to opt for antique rings. Go for those with art deco styling, because in the art deco era, designers made extravagant use of rare metals and bold colors. Back them, rose gold was really popular. You can therefore have an easy time shopping for antique rose gold engagement rings than you would have shopping for some contemporary designs. What's more, vintage rose gold engagement rings are unique and timeless.
Rose gold cost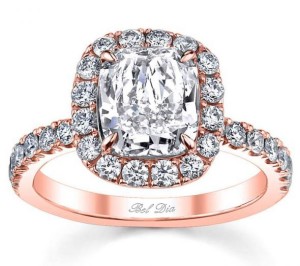 Expect to spend more on rose gold engagement rings than you may have planned. Just like already mentioned, rose gold is a rare metal. Then the demand is high. This automatically makes the price to hit the ceiling. Expect to pay even more for customized rose gold engagement rings for obvious reasons; your designer will have to employ his or her skill to offer you what you paid for.
Conclusion
True love is hard to find, just like the rose gold engagement ring is. So when you find one, it makes perfect sense to crown it with something as priceless and unique. Go out of your way and tell her just what she means to you with a value priced rose gold engagement ring.